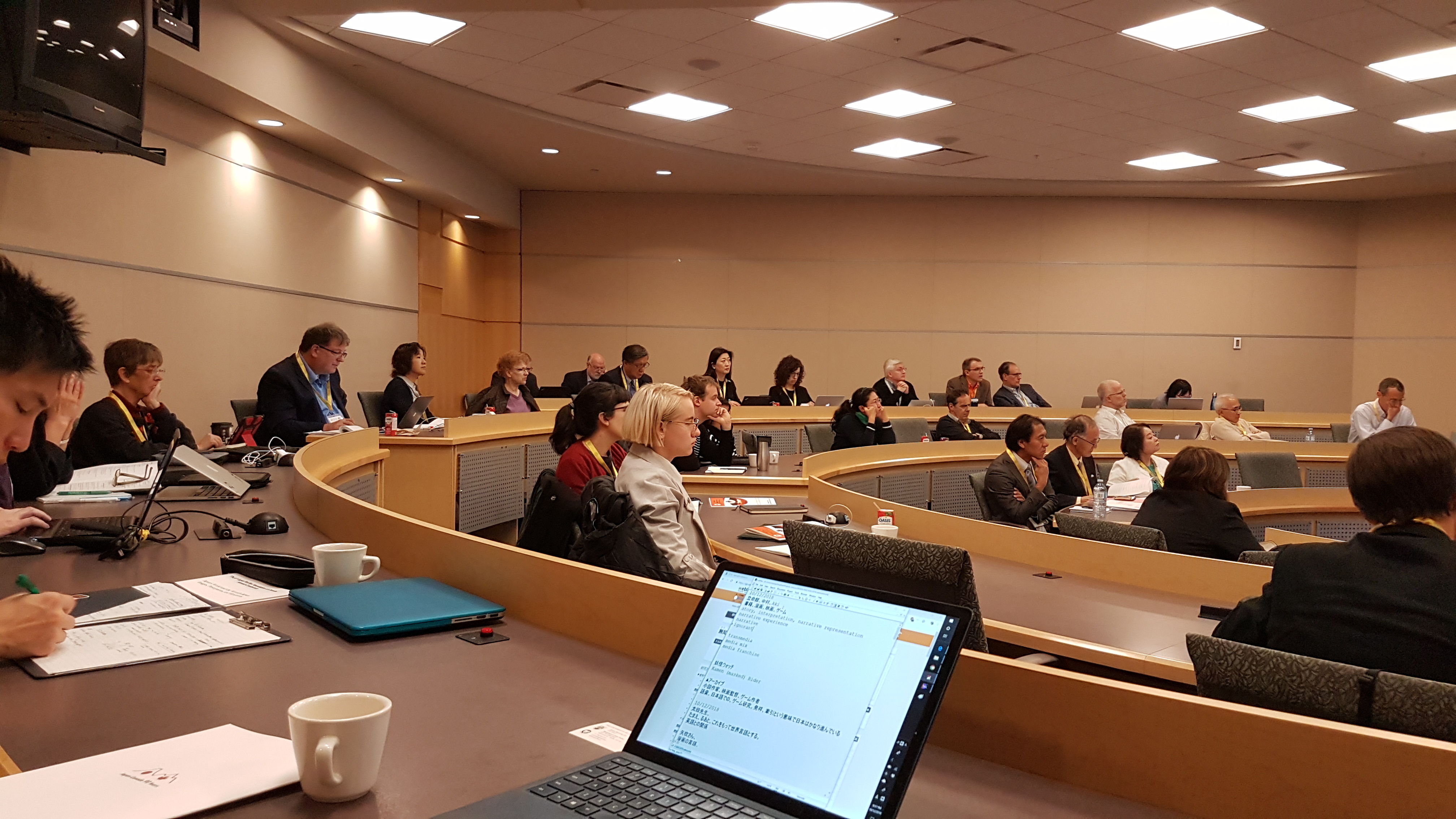 JSAC
The purpose of the Japan Studies Association of Canada (JSAC) is to promote Japan Studies in Canada and to contribute towards increase in knowledge about Japan and Canada-Japan relations by:
Encouraging Canadian scholars and other interested persons to conduct research on Japan in all academic fields;
Sponsoring conferences and publishing proceedings of the conferences and other papers;
Encouraging Japanese scholars and any person interested in Japan studies to share their knowledge with the members of the Association.
Message from the JSAC President: text
                                                                    
Dr. Carin Holroyd
Associate Professor
Department of Political Studies
University of Saskatchewan 
Phone:(306)966-5506
Bulletin


JSAC2021 Annual Conference will be held at Thompson Rivers University, Kamloops, B.C., September 30 - October 3, 2021.
First call for papers (due May 31, 2021)
PROGRAM
REGISTRATION (free)
A very successful conference! Thank you, Tom, Cara and all the participants.
---
Newsletter: Fillable information template

---
Honours & Awards: (full list in Honours & Awards)

Professor Jacob Kovalio received the Order of the Rising Sun, Gold Rays with Rosette from the Government of Japan.

Pringsheim Award for students: Congratulations!

JSAC2020 Ad Hoc online conference:
1st place Maxime Bouthillier, York University
2nd place Tyler Correira, York University
3rd place Chris Satoor, York University
JSAC2021 annual online conference:
Ph. D. category
Maxime Bouthillier, York University
M.A. category:
Erika Schestak, York University


---
JSAC Publication:

---
Membership activities: (you can find previous items in the Archive)
X.Jie Yang: Comprehensive Digitization and Discoverability Program: CDDP Video Series: Link
X.Jie Yang: Digital Hint and Trick: Link
X.Jie Yang: Emaki-Zanmai: Link

---
Events & Opportunities:

Donation: Thank you!
Mr. Christopher Satoor (York University, Pringsheim Award 3rd winner, 2020) $100